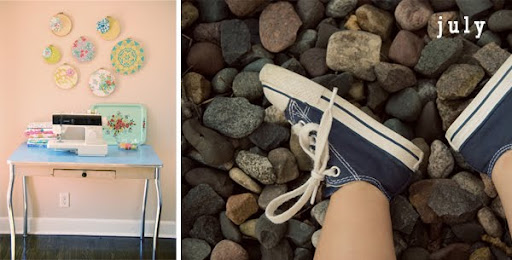 July was so memorable. Instead of fireworks + hot dogs, we spent the 4th moving load after load into our happy new home, complete with a backyard (where the story of a boy and his chucks was told) and a craft room (where my heart is happiest). The all-American flavor of summer came a few weeks later, when my whole fam visited and we helped break in the new bleachers at Target field.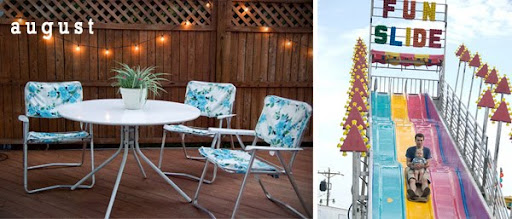 In August, we did a bunch of mini family outings in lieu of weekend camping trips or cabin getaways. We payed too much money for a photo op of G to riding down the fun slide at the county fair. I scored the sweetest granny patio set which paired well with little globe lights and began hosting some really fun backyard dinner parties on our deck. Dream come true.
In September, I attempted to trim and tame the boy's hair. We squeezed out the last few drops of summer goodness, making farmers' market fresh salsa, and sliders. I can also recall a small stack of homemade baby sign language flash cards in back-to-school style.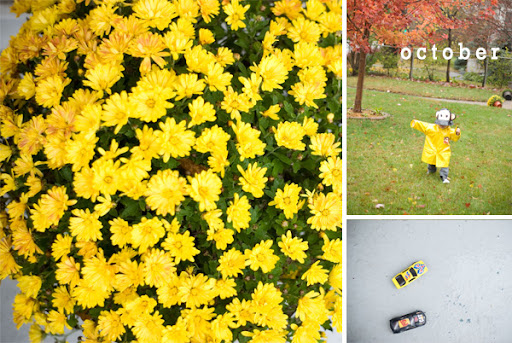 In October, the weather turned crisp, the thrifting was great, and we had pumpkins + pumpkin bars on the brain all month long.
When November rolled around, I spent each day listing something for which I am grateful. I should really learn to implement this year 'round. This record-breaking, balmy, blizzardy winter of ours arrived in the loveliest way. I kicked off a holiday by hand mini series around here, to inspire others to gift + decorate in more thoughtful, more homemade, and less commercial ways.

December. So close, yet so far away. My favorite thing about December was hosting a Christmas Crafternoon + cookie exchange with some of the loveliest ladies. The handmade holiday spirit lived on to craft baby-made wrapping paper, a crayon wallet, a fun new wreath to show off our friends' faces, and still more goodies beyond mention.

That just about wraps it up...