It's high time I blow off the dust around here and wish you a happy 20-11! We've been non-stop since Christmas, with a 6-day trip to Washington to celebrate Jesus' birthday with Jeff's whole entire fam, then home for a quick jiffy before working a long stretch over New Year's weekend. As much as I heart the holidays, today I am feeling so very glad to just be home and back to the good old grind. It's been awhile. All the season's trimmings have been officially tucked away and I am breathing a sigh of relief over my clean slate of a home.

Now then, we have so much catching up to do! I am anxious to share pics of our Christmasing, but first, I've been oogling over all of the 2010 rewinds in blogland, and wanted to give a holler to some of the highlights here as well. It was such a good year, made bliss by a boy who is now both walking + talking.

In January, I wrote about ways I hoped to grow in 2010. I resolved to slow down and learn to take better photos. A year later, I'm way more comfortable shooting in manual, but still have so much more to learn! I can't believe how fast this whole thing has turned into a legit husband-wife business. Grow is an understatement of a word. We've been learning so much--and so much the hard way, but overall, I feel like we've really blossomed this year in so many ways. God is so good like that. On a lighter note, I also learned to make a proper smoothie after an embarrassingly ignorant post on shmakes. So glad I did, because those smoothie skills (+ a trusty blender) have been serving us so well ever since.
In February, Jeff and I turned the big 2-5 in the same week (how fun that it happens like that every year), and had a proper celebration with a so big boy and a funfetti cake. Valentine's day was made perfect with a shower of glittery hearts from the chandie above our table. I also met some of the most amazing blog friends for the first time in real life on a trip to Washington.

In March, I had spring fever so so bad. I made a bazillion bluish tissue balls for my friend Gretchen's wedding. I started a little column around here called Meet the Maker Mondays. It's been a really happy thing. I hope to branch out with even more new columns & features in 2011.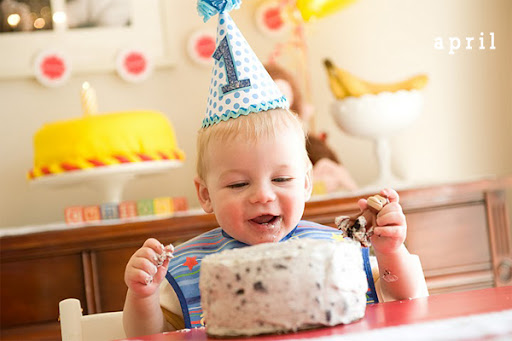 In April, we threw a Curious Graham birthday bash to celebrate the boy's 1st year on the planet. What joy to see him demolish his cake. I also made a huge pile of fabric flowers for absolutely no reason. I simply couldn't help myself--they're completely addicting.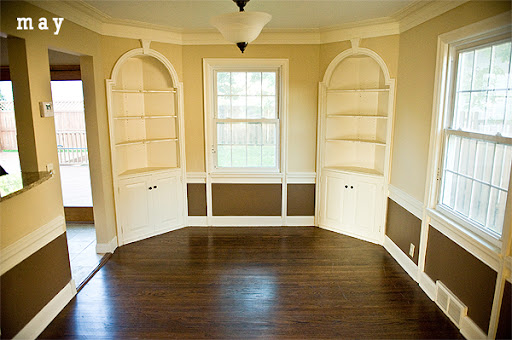 May was by far the most pivotal month of the year.
We bought our first house!
G took his first steps!
In June, G & I flew to Spokane to help my friend Becca with the Farm Chicks Antique show. What fun! Once home, in between weddings, working, and walks to the park, we packed up our little apartment and prepared to move for the 3rd time in a year...

Tomorrow, part 2!