: just finished a fun weekend of power shopping with my mom. my head is still spinning with pastels and open toed shoes. spring is definitely in the air.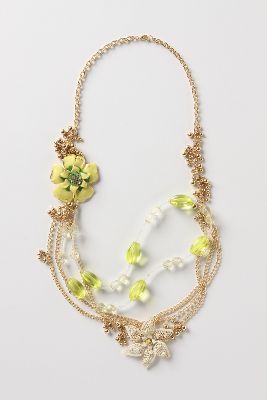 : consider splurging on this necklace. i searched all weekend to find its slightly cheaper counterpart, but to no avail. i have the biggest crush on this and can't get it outta my head. plus i have a hunch that it might perfectly complement my new target dress.

: craft g a lil' monkey outfit half as cute as this mini boden t. sidenote: his 1st birthday is right around the corner. the theme: Curious Graham and the Big Birthday Bash. in honor of the real Curious George and our very own mini monkey man. the plans are beginning to swirl in my head...the excuse to plan a little party is keeping my sappy, sentimental self from completely mourning the fact that my sweet bundle of joy is becoming a real little boy.
: convince jeff to wear coordinating Man in Yellow hat costume.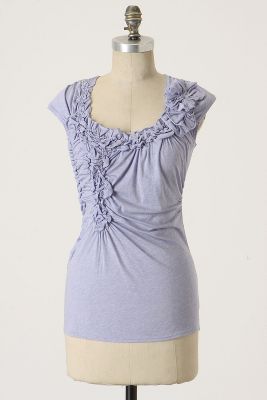 : meanwhile, i the party planner, will wear this to the 1st birthday bash. (no need to overdo the monkey business.)
: embrace the ruffles, flowers, and superfluous ribbons on clothing + accessories everywhere. if ever there was a trend i swear was invented just for me, it's this one. i am loving the girly-girlness in every store. it's a wonderful thing. i simply can't get enough.
: swim season is just around the corner. resist temptation. wait to buy this beauty of a bathing suit on sale. in the mean time, must do more sit-ups and eat less chocolate.