Today it makes me really happy to introduce Amy, a talented graphic designer with some wicked photography, crafting, and decorating skills on the side. Her cheerful blend of vintage and modern style leaves me smitten again and again and I can't seem to get enough of her pretty home + projects over at Shutterly Lovely. Amy recently launched Lovely Nest, an etsy shop devoted to cozy and colorful home decor.
This week Amy is inviting us along on a tour of her hip first home in St. Louis, where she stylishly lives with her husband and dog.
PLUS I'm so excited to share that she is sweetly

giving away one of her cozy yarn wreaths

! (You pick!!!) Her designs are perfect for fall, holidays, or year 'round. There 3 ways to enter:

1. Visit Lovely Nest Decor and leave a comment below telling which wreath you love most.

2. Share a link to this giveaway on your blog, twitter, or facebook and leave an

additional

comment stating you did so.

3. Become a follower of Shutterly Lovely blog here OR twitter here (then leave a

separate

comment here if you did!)

The winner will be randomly picked and announced Friday morning 10/ 29. Good luck!

Q|A with Amy:

1. What is your favorite space in your house & why?
It would probably be our master bedroom. I love our new bedding and I think it feels the most finished of all the rooms in the house. Plus, our bed is super comfy! There's also something nice about retreating to a room that doesn't have a TV in it, unlike the living room where we spend most of our time.
2. What is your favorite piece of furniture?
I don't feel like we have anything really unique, so probably our dining room buffet. It was our first major purchase after getting married and it made me feel like an adult. Nevermind the fact that the house purchase came first, but somehow that's seemed a little different.
3. What is your one design pet-peeve?

Purchasing a room right out of a catalog. It seems like an easy thing to do, but I like the idea of acquiring pieces over time to make the room feel collected rather than copy and pasted.
4. Is there a specific brand or designer that has most influenced your taste?
There are a lot of brands and designers I like, but I can't pinpoint one specific that has influenced my taste. I take a lot of inspiration from blogs and I think that gives me a variety of ideas and I go from there. If I had to pick a specific brand though, I love pretty much everything Dwell Studio does!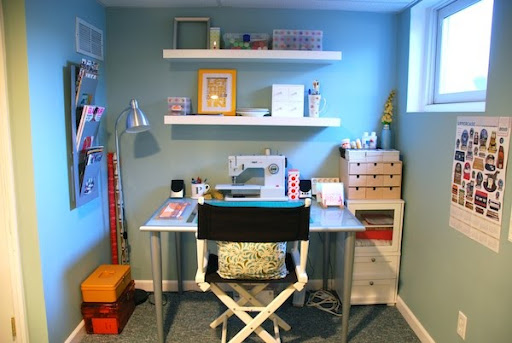 5. We non-graphic designers are always envious of well-designed blogs like yours. Any tricks of the trade to help us beautify our blogs without drowning in complicated html?


My web design secret is Squarespace. I love design, but like you, I don't want to get overwhelmed with code. Squarespace is super easy to use and you don't have to have a background in design to create something awesome.

Complete home tour | here
Furnishing sources | here
Lovely Nest shop | here
Shutterly Lovely blog | here